From Our Mobility Experts
From Our Experts
Take your Scooter
Anywhere
Technology has made it possible to take your scooter with you. Smaller portable scooters are easy to transport by easy disassembly or folding feature, whereas larger scooters can come along for the ride with a vehicle mounted scooter lift system. Additionally, if you need to travel by air, we have travel companions that are FAA compliant! Take your scooter anywhere you need to go with ease.
What scooter is
Right for you?
AutoMobility offers a scooter for all needs and budgets. We encourage you to contact our mobility specialists for a professional recommendation, but if you prefer shopping independently you'll find a wealth of information on our site and at your fingertips. Browse our comprehensive selection of Travel, Folding, Mid-Size and Heavy Duty Scooters. We provide detailed specifications and information designed to help you make an informed decision.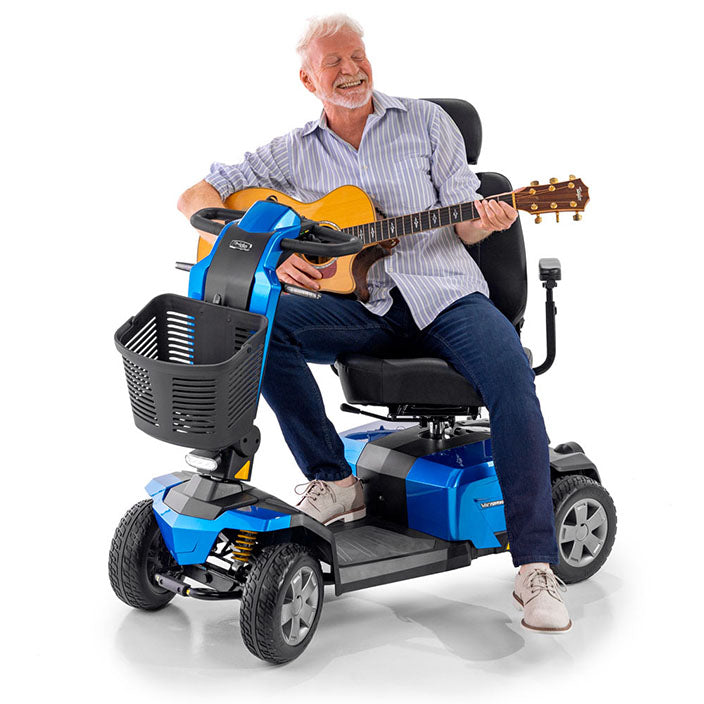 Shop With The Pros
Your Austin Local Dealer
Located conveniently in South Austin, AutoMobility offers the most comprehensive inventory of Scooters, Powerchairs, Conversion Vans, Lifts and much more. Our Superstore is stocked with variety, competitive pricing and a state of the art service center. We offer peace of mind warranties with most products and professional trained Mobility Specialists Ready to Assist you.
I just purchased a rear basket for my Victory 10 Sport scooter from Automobility Store. They exceeded my expectations in customer service. Without hesitation, I recommended them for the professional standards that they keep. Thank you team.
They are very accommodating. They told me it would arrive in a couple of days and we received our basket in exactly two days. Product is made well and fits great. My husband is very pleased with their product.
The two gentelmen were very helpful. Espectially they let me test drive it in the store. And of course i fell in love with it. So far it's great. I just got it today. Now I can be able to move around.
We needed a scooter for my mom on a tight timeline. Charles at the Automobility Store made it happen! He even called me on a Sunday to give me updates on my order. His communication and service was excellent! I highly recommend the Automobility Store for your mobility needs!
The folks here were great! They educated me, not "sold" me. They actually had plenty to choose from, unlike other places I visited. I was so impressed with the customer support and service! I would totally recommend them to anyone looking for mobility equipment.